The Leviathans
Team Sparacino proudly sponsors and participates as paddlers for the Leviathans. The club is located in Apollo Beach and practices in the MiraBay Lagoon. Also known as the MiraBay Dragon Boat Club, participation is open to all area paddlers not just MiraBay residents. Come Join Us!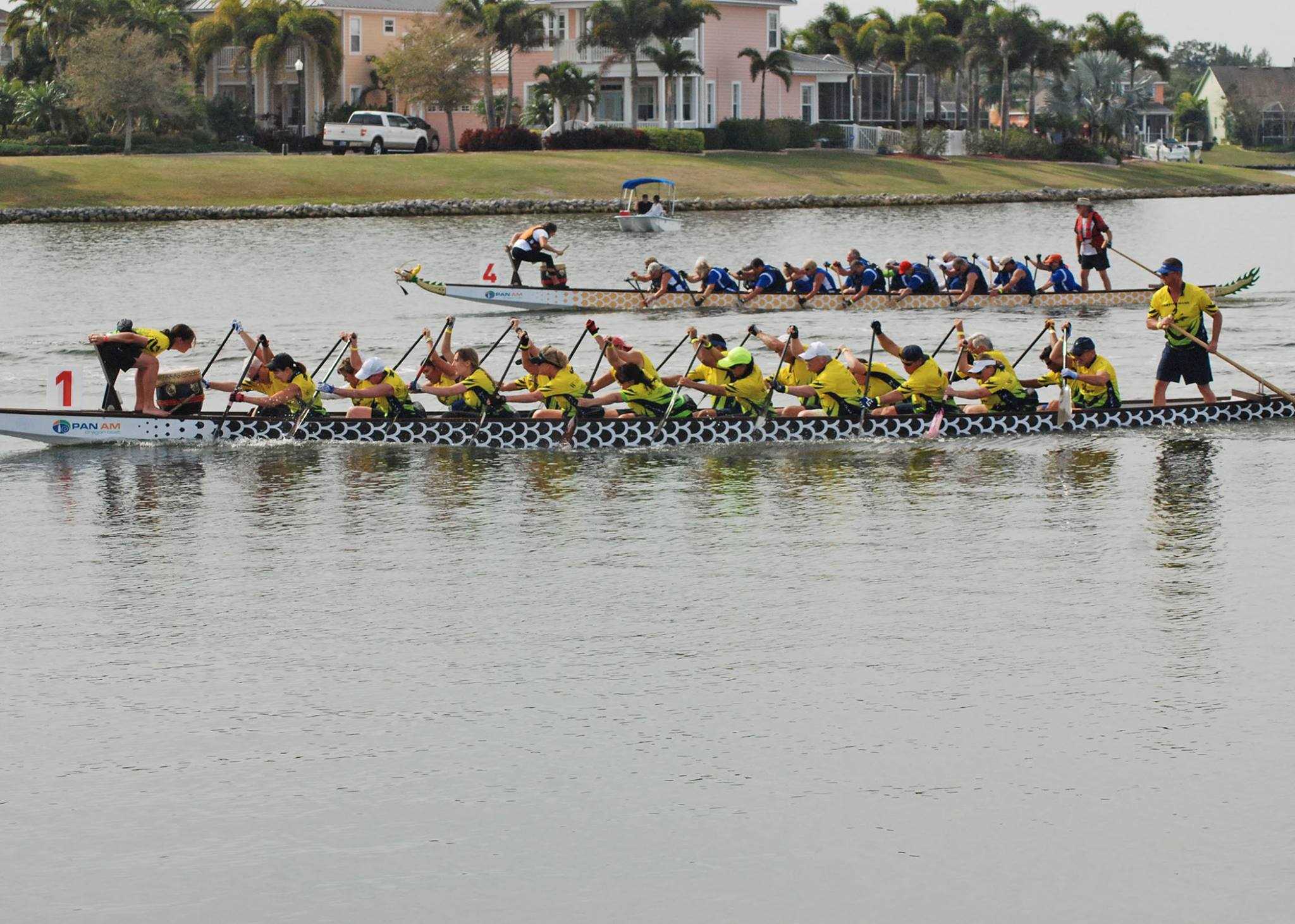 The Benefits of Dragon Boating 
People of all fitness levels can participate and the longer you do it, the fitter you'll become

It's a whole body workout. You drive with your legs while the muscles in your core, shoulders, arms and back are engaged during the paddle's stroke.

Great for strengthening your abs and core.

Cardiovascular fitness: your endurance and stamina will quickly build from training multiple times a week.

With a crew of 22, it's a great way to get to know your neighbors and make new friends.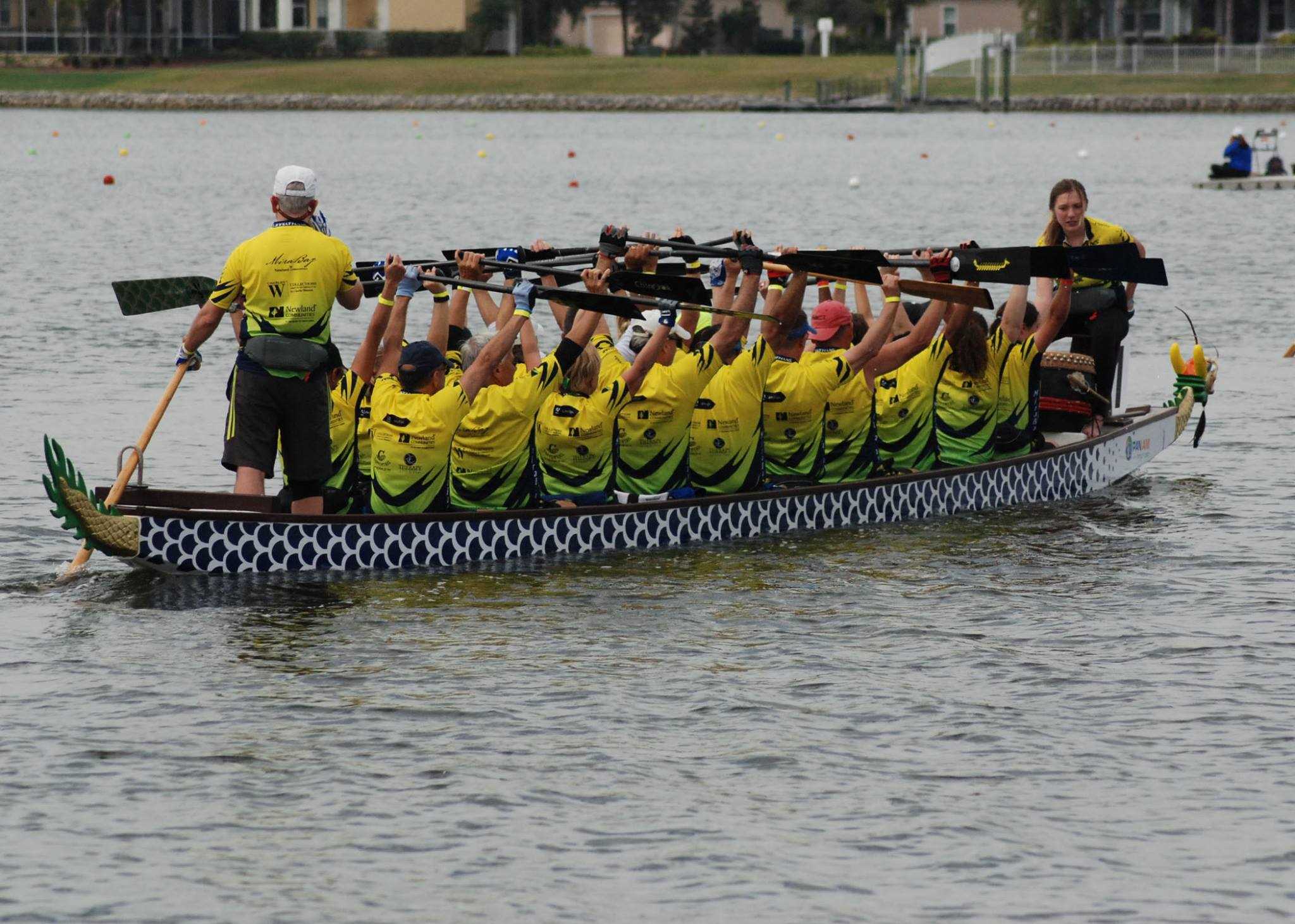 What equipment is required?
Bring your own water bottle and dress to get splashed; after all it is a water-sport.
Paddlers can bring their own USCG approved life jackets and may eventually want to invest in their own paddle.  The club has life jackets and paddles for anyone who does not have, or prefers not to use, their own.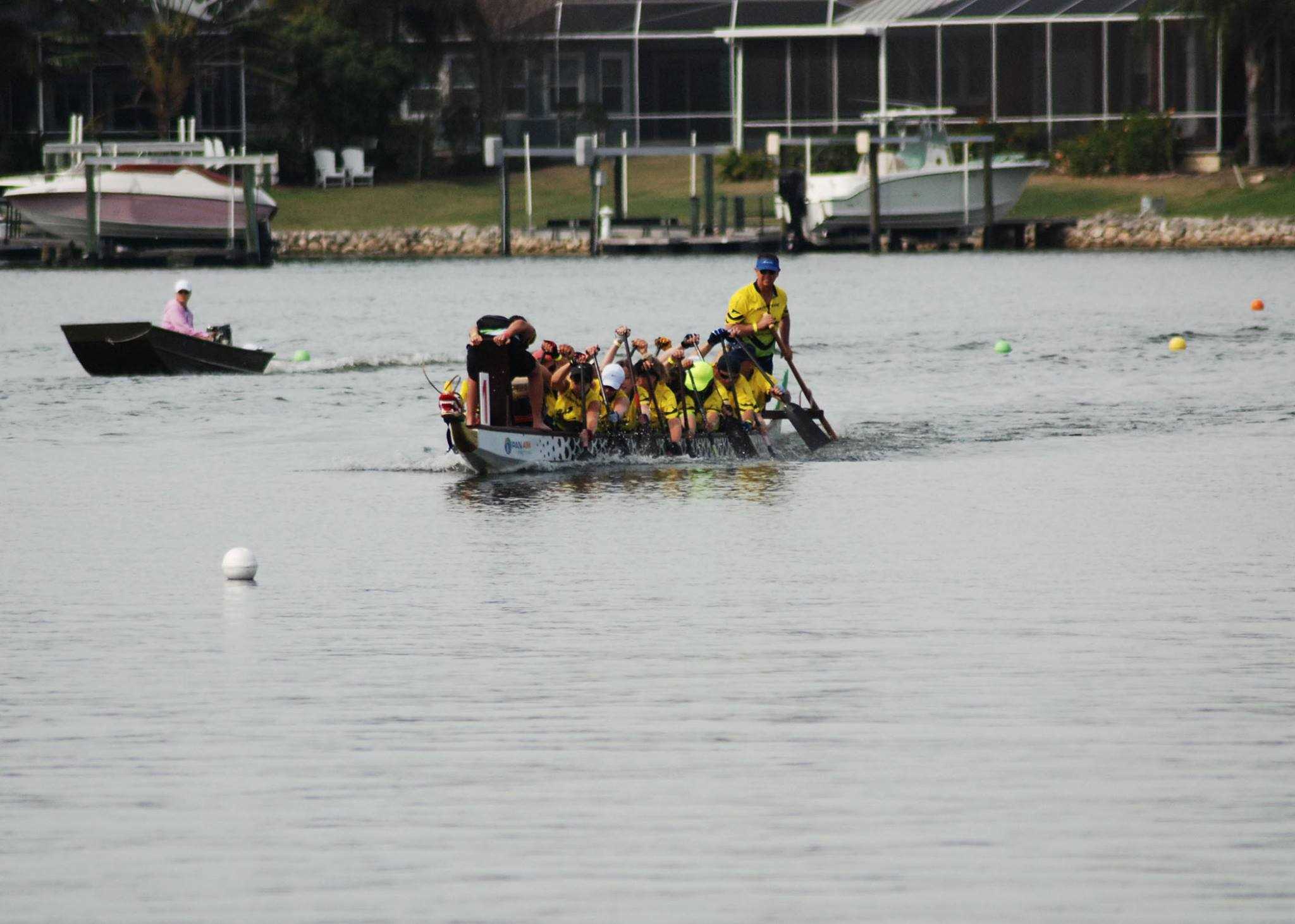 Do I need to know how to paddle?
MiraBay Dragon Boat Club always welcomes new paddlers.   No experience is necessary.
Although paddling is a physically active sport, participation in Dragon Boating is not limited by age or skill level.  The club currently consists of paddlers with ages spanning six decades.
How often are practices?
Practices last one hour and are currently offered on Tuesdays and Thursdays at 6:30 pm and Saturdays at 8:30 am.  Individual team members typically participate in 1-3 practices per week.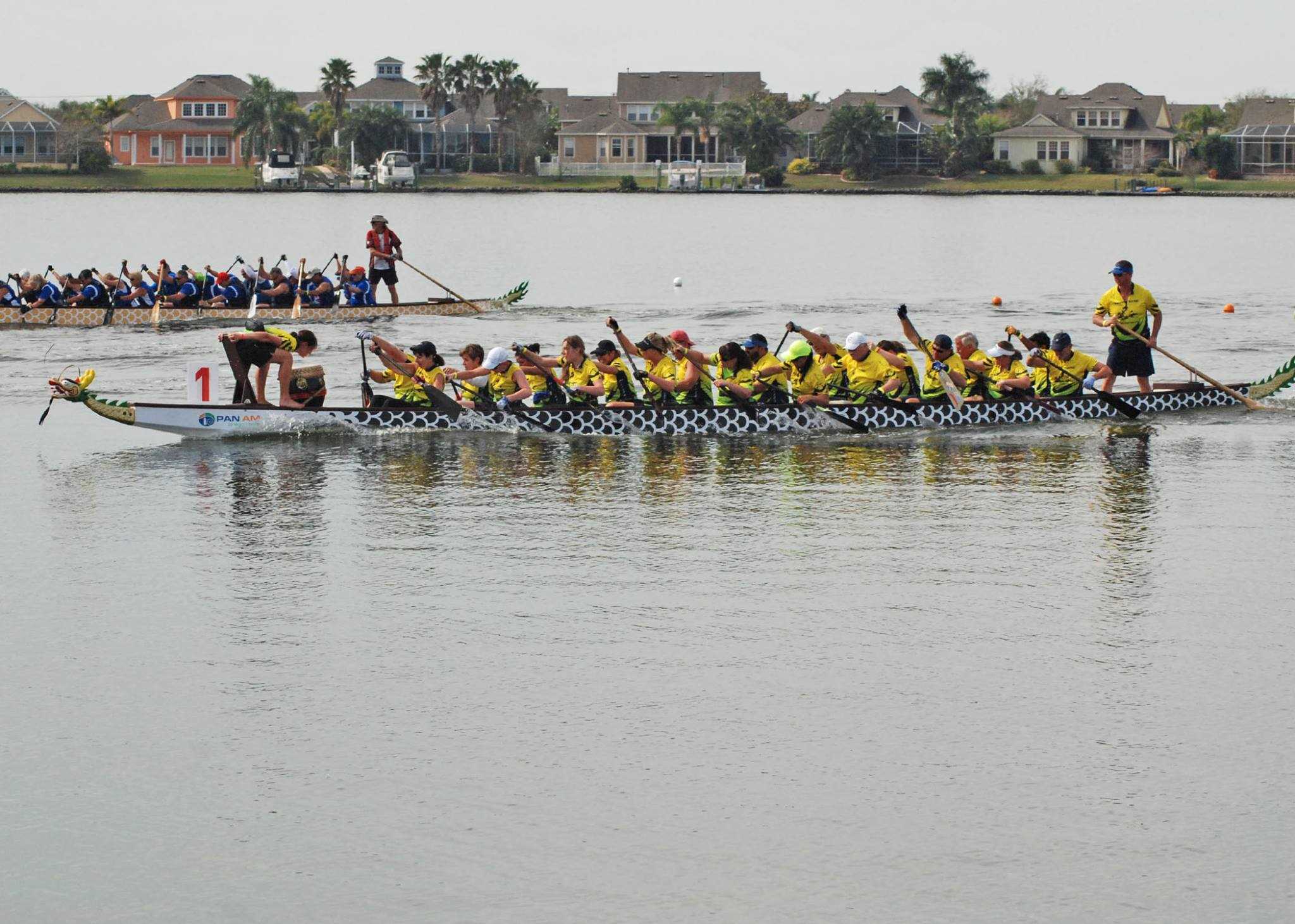 Practice Location:
Paddles from the MiraBay Clubhouse: 200 MiraBay Blvd, Apollo Beach, FL
Visit the clubs Facebook page at https://www.facebook.com/groups/mbdbc