Take Me Back to www.TBAreaWaterfront.com
Waterfront Places or Events
Guided Waterfront Home Tour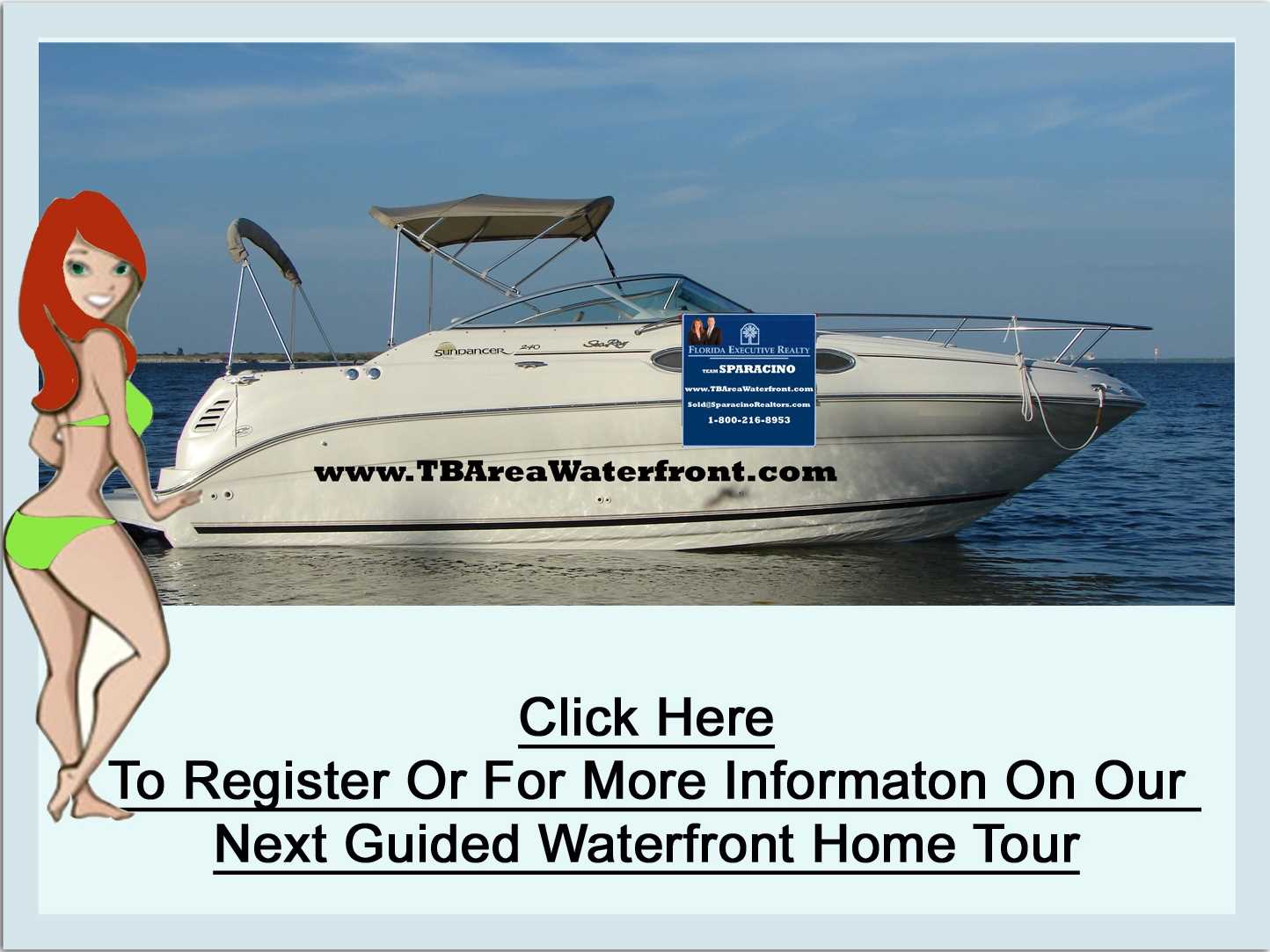 Gasparilla Pirate Invasion - Gasparilla is Tampa's illustrious festival celebration which includes boats, pirates, parades, and road races. The name and foundation of Tampa's traditional Gasparilla Carnival come from the legendary pirate Jose Gaspar, "last of the Buccaneers," who terrorized the coastal waters of West Florida during the late18th and early 19th century. The Jose Gasparilla pirate ship with hundreds of pleasure craft invade Tampa in January.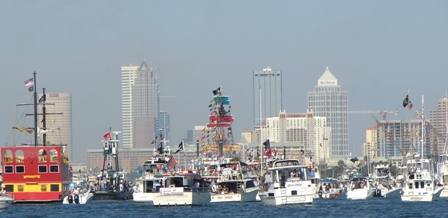 Boat Parades - To Be Announced

Fishing Tournaments - To Be Announced

Boat Shows
Tampa Convention Center
St Petersburg
Egmont Key -  Egmont Key State Park is a Florida State Park located on Egmont Key, at the mouth of Tampa Bay. It lies southwest of Fort DeSoto Park. It can only be reached by boat or ferry. The Egmont Key Lighthouse and the ruins of Fort Dade, a Spanish-American War era fort, are located in the park. Many boats anchor off the park but be careful the park is also the Egmont Key National Wildlife Refuge.

Passage Key - Located South of Egmont Key, Passage Key is also a part of the National Wildlife Refuge system but also has been a popular location for boaters looking for the all body tan with absolutely no tan lines. Passage key has suffered substantial shoaling in recent years, and is currently reduced to a small sandbar approximately 100 yards long at high tide.

Pine Key - Also known as Beer Can Island, this Island is a popular location for boaters. The island is located a couple miles north west of Apollo Beach and provides great views of Tampa and St Petersburg.